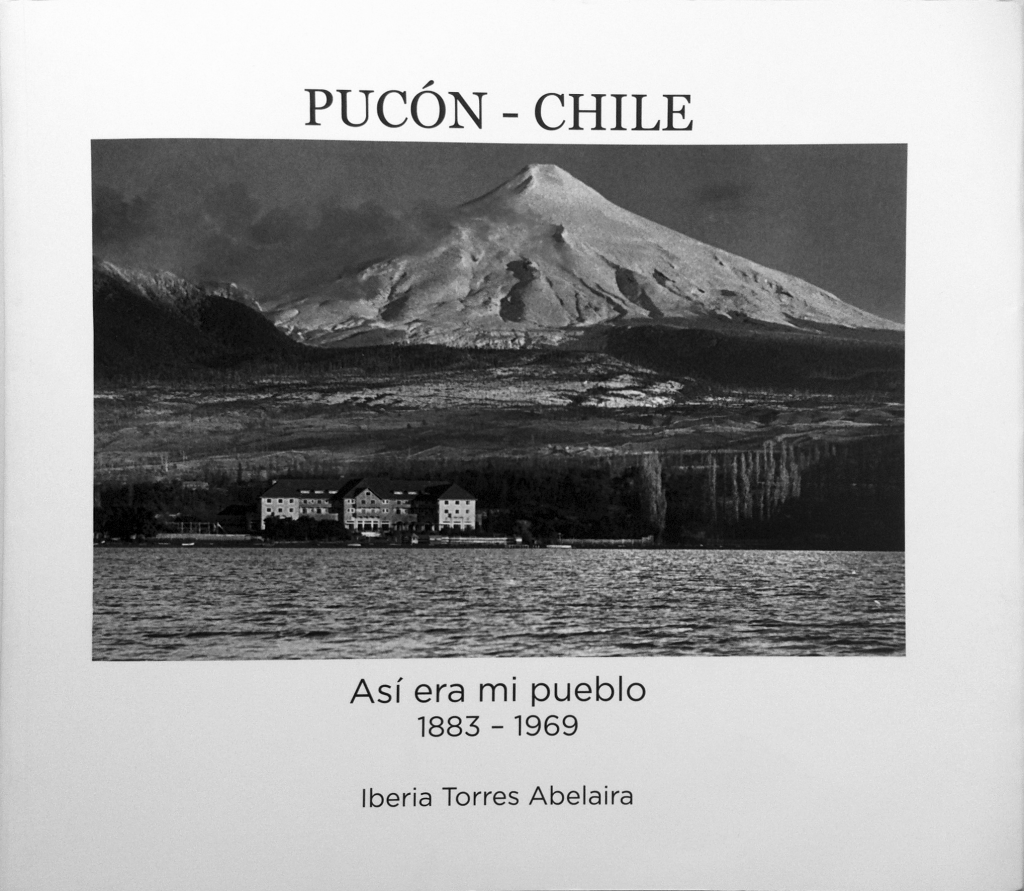 Photographer and sociologist, Iberia Torres Abelaira, the daughter of Spanish immigrants who settled in Pucon in 1943, relates the history of her hometown since the foundation in 1883 until the paving of the road between Pucon and Villarica in 1969.
The text is illustrated with photographs drawn from family albums and old postcards. The stories and photos bring alive a Pucon that today is only a memory, by taking us into the streets, hotels, tourism, transport, shops and timber industry.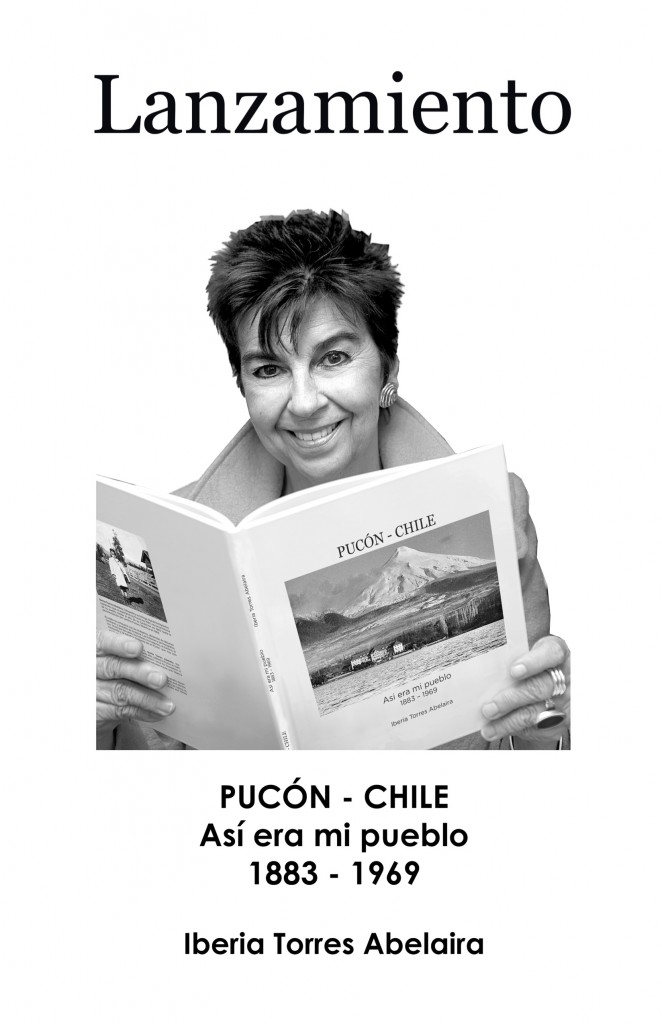 TALK IN CHILEAN EMBASSY IN LONDON.
On 14 September this year (2016) I gave a talk on my book PUCON: Asi era mi pueblo, 1883-1969.
The talk was attended by a large audience, including ambassador Rolando Drago and cultural attaché Cristian Leon.
Attendees were very interested in the subject and quite surprised by the anecdotes and old photographs covering topics ranging from the Mapuche to settlers, landscapes, architecture, hotels, timber industry, important visitors and even the fashion of the time.
All said that they enjoyed the talk enormously and had learned a little more about Chilean history and particularly about the Araucania region.
This is an another effort to present my hometown and the Araucania region.









Embassy talk photos by Monica Mendez Anairos
Photos from the book launch – May 2014
---
New title